Making heat work
for you.
Biomass boilers benefit you & the environment.

The boilers we install are carbon neutral. Earn from your plant for 20 years.
The RHI is a government led scheme which helps you switch to renewable heat sources. Our systems are a long term investment which provide impressive savings on gas and oil alone, but for those who are eligible, applying for the RHI can help you pay back your system as fast as 3 years. 
Installing biomass means 90% of the fuel you burn is converted into useable heat.
Whatever fuel type you choose, generating renewable heat will provide benefits for your business.
The fuel is fed into the boiler and burnt at high temperatures to produce heat, or thermal energy. This thermal energy is transferred to a heat exchanger which provides you with heat for space or processes.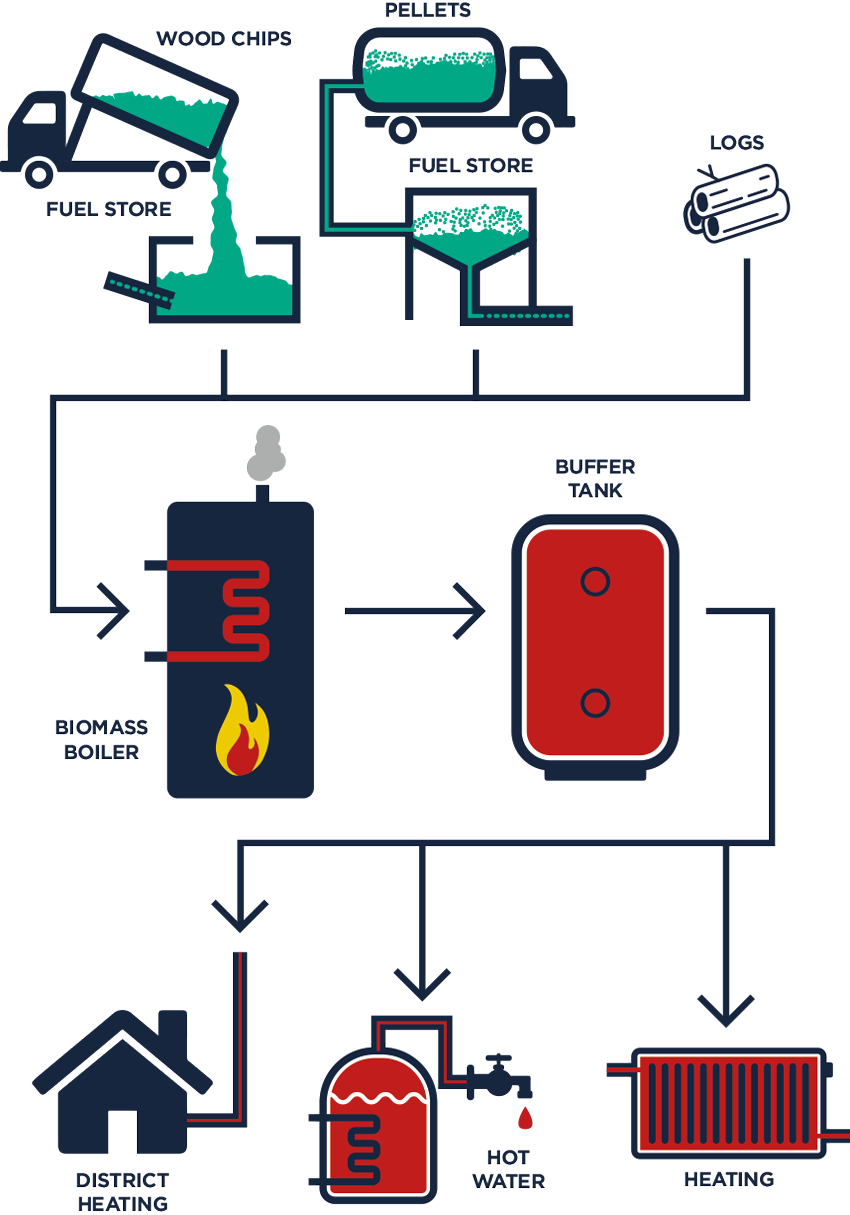 Our boilers won't
harm the environment
The boilers Novalux install are CE certified, and Waste Incineration Directive (WID)/ IED approved. Advanced filtration and abatement systems mean you can burn organic material or waste without causing pollution.
Upgrade to Combined Heat and Power
By adding an ORC or steam turbine onto a biomass boiler you also benefit from power – which means more revenue from the CHP RHI tariff and electricity savings. 
We only install the best.
Novalux knows engineering. We've worked with many technologies over the years and that's how we know which renewables are right for your business.  All of our boilers include the following as standard:
It all starts with a site survey. Book yours now.
Request a call back from one of our team or let us know your requirements and we'll send you some further information.