Energy from the sun.
Install and enjoy.
Solar is highly profitable and can make huge savings on electricity costs.
Solar panels are made up of photovoltaic cells that convert sunlight into DC electricity – it is then converted to AC electricity by an inverter. 
A meter records the amount of electricity the panels generate. You use what you need and export the surplus to the grid.
Ground & roof mount options
Solar panels are best placed on south facing areas. To make this easier Novalux install both ground and roof mount systems.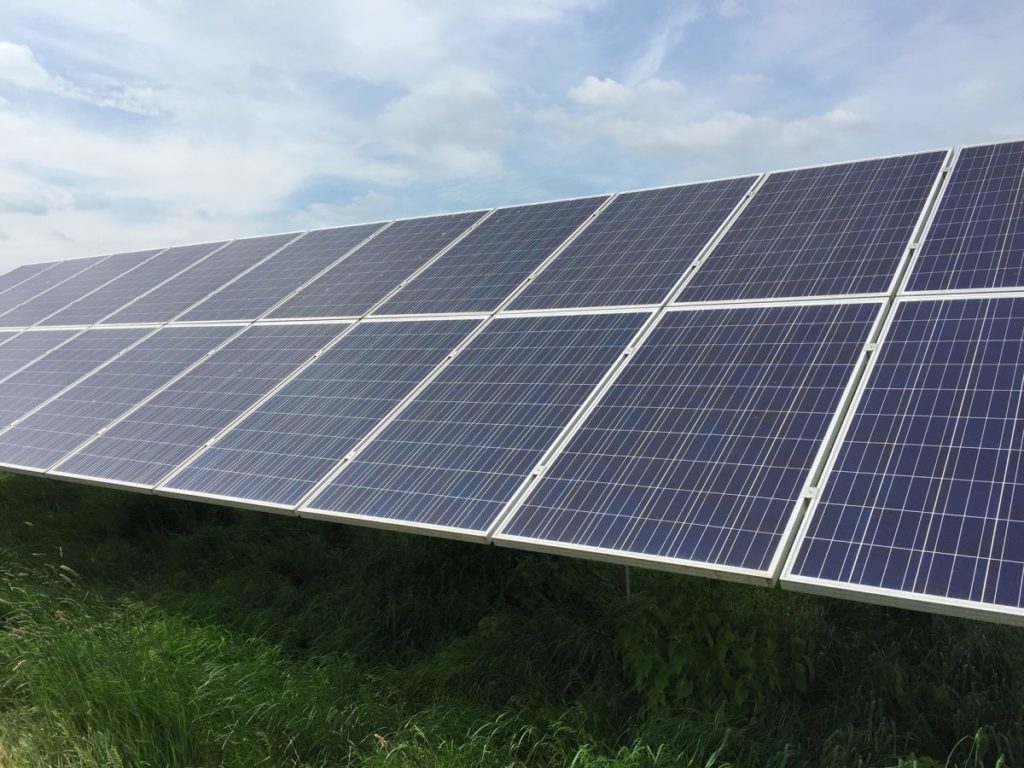 Save money for your business
The example case study below shows how much an industrial site could save on electricity costs per year by installing roof mount solar PV.
Agriculture
Estates
Land owners
Industry
Horticulture
A solar system larger than 3.68kW per phase (which most non-domestic systems are) must have permission from the local distribution network operator (DNO) before it can be connected to the grid. 
Sometimes this means you may need to pay for the network to be upgraded. But don't worry, if this happens we will always make sure that the upgrade is still cost effective for you and we can make the process go much quicker.
Solar is still highly lucrative despite the FiT ending.
If you're looking for cheap energy and minimal effort, this is the technology for you.
It all starts with a site survey. Book yours now.
Request a call back from one of our team or let us know your requirements and we'll send you some further information.